Keyes North Atlantic (KNA) provides design and installation service and maintenance for electrical, heating, cooling, alarm and automation systems. They've been serving clients in Greater Boston and the surrounding areas since 1952. From gas-powered generators and high-efficiency heating solutions to thermal solar and variable refrigerant flow systems, they do it all including designing and engineering the projects. They offer a wide range of services while demonstrating the highest level of professionalism and excellence with every customer and project. They're able to maintain workflow efficiency and exceed customer expectations with the help of a workplace innovation platform – FileMaker.
Innovative Technology
KNA approached The Support Group to assist them in managing a particular aspect of their business – the installation and tracking of fire alarm systems. Their service includes installation and regular testing of smoke detectors. But it's not as simple as it sounds because many of their clients are large organizations with numerous detectors spread across many buildings in different locations. KNA needed an application to manage their clients' inventory from installation to regularly scheduled testing and maintenance. Licensed technicians are required to test a certain subset of devices and document the results accordingly during each visit. If a follow-up visit is necessary for additional testing and maintenance, that needs to be communicated as well. So in addition to a tracking system, KNA needed a scheduling system for both the fire alarm devices and technicians.
The Support Group worked closely with KNA's IT department and resource director to build a scheduling and inventory tracking system with the FileMaker Platform. Their custom system features an elaborate scheduling template where each client's routine maintenance visits are automatically created and managed. All KNA has to do is arrange the initial visit and then through a series of complex logic and scripts, the system coordinates subsequent visits on a recurring basis depending on the level of service needed. It's virtually impossible to miss important maintenance and requires very little effort from the scheduling staff.
Once the visits are scheduled, the service technicians are able to sync the visits to their iPads and they immediately have access to a comprehensive list of devices to test at each client site. While onsite, the technicians are able to read barcodes on the fire alarms with a unique device built by KNA that we affectionately call "barcode-reader-on-a-stick" (no relation to Jose Jalapeño). Basically, technicians can scan the codes without the use of a ladder and quickly access the appropriate device to be tested on the iPads. It's a safe, accurate and efficient process.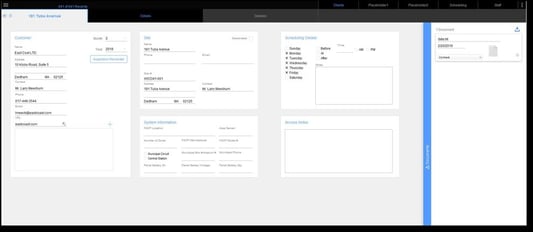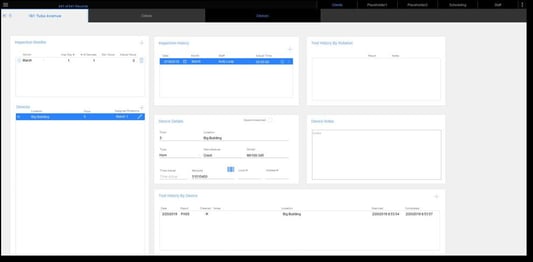 And since the technician's schedule naturally fits into time tracking, KNA's custom application includes a human resources component. The FileMaker platform integrates data with KNA's internal business system, TEAM. The time the technicians spend on their site visits automatically synchronizes between the tracking application and TEAM and that data is then processed by payroll. Double data entry is eliminated so that the technicians and staff spend less time on administrative tasks.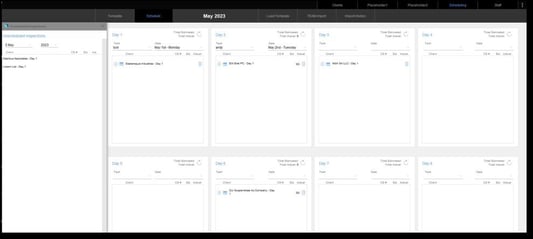 Want to learn more about how the FileMaker Platform can help your workflows? Whether you need an inventory or time tracking system or an event management solution, the FileMaker Platform can help you tailor an application to fit your unique business needs. Read more customer success stories.