Data is powerful! It's generally the backbone of most strategic business decisions to improve products and operations. But the data that businesses collect can be mutually beneficial to consumers as well. Our trackable behaviors and habits make innovation and efficiency possible by allowing computers to process and interpret data in such a way that it can actually help to fulfill a task or goal . This is known as artificial intelligence (AI) and we'll continue to hear a lot about it going into 2018 in terms of research, development and controversy, so we'll save a serious discussion about that and custom applications for another time. For now, we just want to have a little fun with AI.
Last month one of our clients approached us to add some AI functionality to their FileMaker based solution. They wanted to have the system offer suggestions to their customers about other products they might also be interested in. These suggestions would be based on the customer's own buying patterns as well as other like-minded consumers. In order to enhance our understanding as to the different ways that we might accomplish this, we created two games in FileMaker Pro. We went back to some childhood favorites, a maze and Checkers. These games utilized some learning and testing strategies we thought we might find handy.
Ultimately, we didn't apply these particular methods to solve our client's challenge, so we thought we would join in on the season of giving and share them with you. We are fully aware that the applications are a bit unpolished and unoriginal, but hopefully you will find them a little amusing. Please note, you will need FileMaker 16 in order to play these games as they use the new Cards feature.
The Checkers game is pretty straightforward. You can compete against a friend, the computer or sit back and watch the computer beat itself.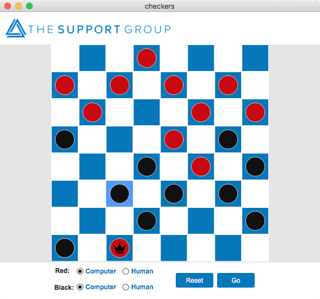 The maze solver game is more interactive in that you can design different paths in order to challenge the computer.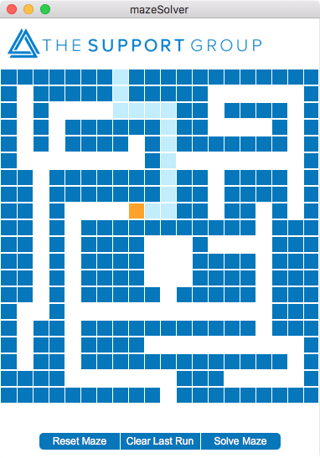 Happy Holidays, everyone!