I have run several businesses over the last 25 years, including a trust company and a mutual fund administration company. In all of my ventures, I used the FileMaker platform to automate data management, workflows and reporting. At one point I decided to take an early retirement but very quickly realized I was bored. So after asking myself what I liked most about the work I did in the past, the answer was easy - I loved building data systems!
I have an innate ability to analyze businesses and identify weaknesses within the organization and work processes. It serves me well that I have the complementary ability to recommend and design changes to workflows that greatly increase productivity.
Bull's Eye with FileMaker Pro
I was drawn to the FileMaker platform because of its inherent ease of use and quick implementation capabilities. The idea of creating and implementing a custom application sounds like a long, daunting process but the truth of the matter is that it doesn't have to be so complicated. Once the solution is conceptualized, implementing it can be just a matter of days. The FileMaker platform allows businesses to quickly respond to changes in workflow, industry trends, the environment, etc.
The fact that FileMaker Pro is specifically designed for custom applications is what keeps my job interesting. I continue to find new ways to use the tool to solve unique business problems. You might think I've seen it all by now, but that is certainly not the case. As the FileMaker platform itself evolves, we are able to find new approaches to old problems.
Not that I don't enjoy the soft skills part of my job, but I really like creating databases. I like getting my hands "dirty." The great sense of satisfaction I derive when we deliver a solution that solves a client's problems is indescribable. The over-achiever in me particularly enjoys impressing clients with our expertise when we implement a system that exceeds their expectations.
My favorite custom application project so far was a very simple solution that we built for a private school. The client needed a system to manage seating arrangements during lunchtime. Of course, we fulfilled the need and we included some cool drag and drop features, which were a real "wow" factor for the client.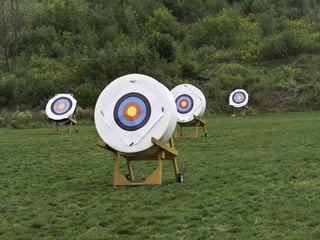 Personally, I've developed a passion for Olympic Archery. I spend a good amount of time training and competing. Even here, my FileMaker Pro involvement doesn't end. I've built a tournament scoring and handicapping solution for my club. I just can't seem to quit FileMaker Pro.
Wanna chat? Shoot me an email.
Feature photo by Zoltan Tasi on Unsplash